June 15th is World Elder Abuse Awareness Day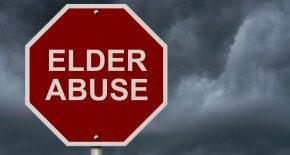 June 15, 2019
Lisa Donnelly, BScN, RN
National Policy Consultant at Extendicare Inc.
Many of us have heard about elder abuse. A lot of times we ask ourselves, "How is someone capable of treating a vulnerable senior with so much cruelty?" At Extendicare, we feel our vulnerable seniors deserve the highest level of care and protection.
This is why our policy on resident abuse is referred to as a "Zero Tolerance" policy and not simply "Abuse Prevention". While it seems a reasonable question, we have to ask, would the term "Abuse Prevention" truly communicate the intent of our policy? More importantly, would it embody the philosophy and obligation of Extendicare to protect our residents from abuse? It would first be prudent to look at the legal definition of zero tolerance, which is "an established plan or method of action stating that certain acts will not be permitted or condoned." Equally, when we look at the definition of prevention, it means "the act of preventing or hindering." While at first glance it may seem the definitions are similar and the outcome innocuous, we need to ask, are they?
The intent behind the policy is to communicate and enforce that no degree of abuse is acceptable, all allegations of abuse will be acted upon, and that we have an established plan in place to address all instances.
We cannot allow the assumption or interpretation that any degree of abuse is permissible. There is a danger if we use the term "prevention" - it does not communicate the true intent behind our policy. We need to do more than just discourage abuse from happening, we need to do everything in our power to prevent it.
Ultimately, Zero Tolerance is the measure by which our organization determines if abuse occurred, and this is the message we need to communicate and stand by. This message is critical when educating staff, residents and families, external stakeholders, and others on our policy and to ensure compliance with our program, determining when to report an allegation of abuse and the approach we take throughout an investigation.
Our duty is always to the resident and their protection, and to ensure their safety and well-being we must do everything possible to prevent abuse. Our policy is Zero Tolerance of Abuse and Neglect because not only is that the required thing to do, but more importantly, it is the right thing to do. All residents have the right to live in a home environment that treats them with dignity, respect, and is free from any form of abuse or neglect at all times, and in all circumstances.